Enterprise SEO solutions & strategies for scaleable growth
I'm not your typical agency with a boilerplate template for growing enterprise businesses. I've been there. I know every enterprise set of processes and approvals is different, and I'll work with you to create a flexible, organic framework that accelerates your growth.
A tailored solution for enterprises
Working at scale requires a targeted and meticulous prioritisation process that lines up with internal deadlines, timeframes and requirements for approval. Not only will I create the strategy or run the audit, I'll work with you to create the business cases or develop to scope to get these projects done and prioritised.
We'll find evidence and present numbers, and evidence that what we're proposing can have the impact to the bottom line and your enterprises revenue like we know it can. We'll educate, and share.
Enterprise SEO can require an entirely different mindset than even your average eCommerce website because large companies can come with operational and organisational silos, websites with pages in the millions, and potentially dozens of internal stakeholders to get things done.
Some of our enterprise clients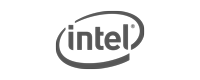 Undivided attention for your website
Marketing managers and SEO teams get pulled in multiple directions on a good day in any business, and often this is amplified when you're working at an enterprise level.
When you work with me as your enterprise SEO consultant I will be the voice of your website, and by extension, the voice of your customer online through research like:
Technical audits & prioritisation
Market and competitor research
Discovering topic and keyword intent
Goal, vision and mission alignment
Content inventory and strategy
We know that enterprise-level SEO is built on the same foundations as a typical SEO, what matters is the ability to find how and where to scale that will have the most impact, and is the most achievable. Diving deep into your website, I'll find those opportunities and work with you to tailor a strategy that reflects the way your company works, and gives you the opportunity to scale and manage once our engagement wraps up.